7 Takeaways from a Year of Freelancing
A little over a year ago, I decided to quit my comfortable 9 to 5 job and started freelancing. Why? Because it didn't allow me to live the lifestyle I want and need. I've learned many things along the way. In this post, I share the top 7 things I learned over the past year.
My family and friends are spread between California and France, and I love traveling, so staying in one place doesn't allow me to have work-life balance. Also, I suffer from insomnia and recurring pain that makes working regular hours difficult. I know I'm not the only one who deals with these things, but I didn't feel comfortable in a system where I had to explain my health issues and family needs to a company. For all these reasons, freelancing started to make sense.
Before taking the leap, I read a lot (see my list of resources at the end of this post) and talked to my friends who already went this route. This post includes some very personal stuff. If you want to skip that and go straight to the professional tips, scroll down to #4. Thanks for being here!
1 - Traveling while working is exhausting
I spent 5 months in Europe, and it was so fulfilling! I caught up with my people and felt like I was living back home again. But in 7 weeks, I moved 9 times. I realized that it wasn't very sustainable for my energy level and health. When you're in a new place, there are more logistics like figuring out how to get around, the culture, currency, and language. I researched many of these before I left, but still had to deal with some during my travels.
My health took a toll when I got a hernia from carrying my heavy bag too much. I still have to deal with the consequences everyday. Lesson learned! In the future, I'll stay in one place for at least 2 weeks, but preferably 1 month. With that pace, I can take in the atmosphere of the place and form habits, which are important when I'm away from home for a long time.
2 - I have time for relationships again
While I was working 9 to 5, communicating was difficult because of the time difference. I used to only be able to call them during the weekend, but there is often something going on, or sometimes I just need sleep (an alarm clock on the weekend is one of my worst enemies). Now I can talk to family and friends any day of the week without having to plan it weeks in advance.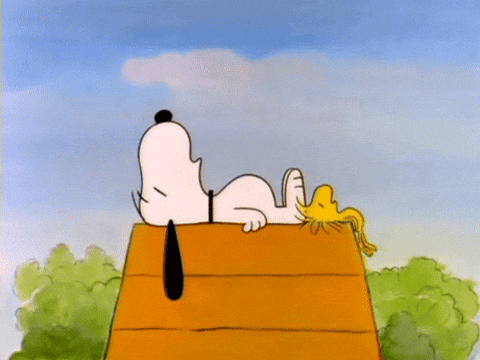 3 - Insomnia is tough, but naps are legit
One thing that has radically changed my level of energy and helped me be more productive was being able to take a nap when I needed one. I have insomnia, but I'm not functional if I don't get at least 6 hours of sleep. So now, instead of laying in bed wide awake, I get up and work for a few hours. I don't do anything that involve important decision making (sometimes I draft emails but I won't send them). Sometimes I'll take a nap at lunch to have a more productive afternoon. I never use an alarm and I wake up when I need to wake up. I feel better physically, but it has been a game changer for my mental health.
4 - It gets lonely, even for introverts
I'm a super introvert. I recharge my batteries by sitting on my couch knitting, but working from home gets super lonely. I found an awesome community of like-minded freelancers called Mangrove. We go on retreats, support each other through our Slack group, and meet at each other's apartments to cowork. It gives me a breath of fresh air.
5 - You are the only one making all the decisions, all day long
Recently, I started to realize that I was more tired after work hours and less willing to manage my household stuff, organize events with friends, and even travel logistics (crazy, I know). After realizing this, I've learned to adapt what I am going to work on depending on my level of energy. Mornings and beginning of the week are for meetings, planning, legal stuff, and learning; the rest of the time is for projects where I can more easily go into a flow. If I get stuck on something, I'll wait until the next morning to think about it.
I try to plan my week ahead and make a list of all the things I want to achieve, then do the most important or difficult ones first. For my breaks, I like to go on short walks to go look at flowers or find cats to pet to really get my head out of my screen. I didn't invent warm water here, but it does help.
6 - You are your own blocker, and the only one to blame
On the flip side, if I'm not able to make decisions, then the work doesn't get done. Nobody is going to pick it up after me. It's kind of like when you live with several people. You might leave your dirty bowl next to the sink hoping that someone will wash it when they do the dishes. But if you live by yourself, the bowl will stay there next to the sink until you wash it yourself. If you make poor decisions (like you didn't rinse your dirty bowl and now it's going to be a real pain to wash), the likelihood that it's your fault is very high.
The cool thing is that you can learn from it. I started making note for myself. Each time I fuck up something or make a poor decision, I write it down. I read my notes regularly so that I don't forget next time a similar situation comes up. It's pretty helpful, but I avoid reading it when I'm already feeling down because I'm not totally masochist.
7 - You are variable
Your client may forget to include you. Sometimes my client forgets to tell me when they're going on vacation. I'm not part of the company, so it makes sense why they would forget to include me on the email they send to the rest of their colleagues.
Your client may need to let you go. If you do contract work on a regular basis with a company and you're part of a team with 3 full-time designers, if they need to reduce the team, there are more chances that you will be the one being let go.
These are just some things to keep in mind when communicating with a company. Hopefully they help you empathize and understand the reasoning behind their decisions.
Wrap-up
Working remotely has been amazing for my health and, surprisingly, great for my social life. I'm more willing to go out now. The impact on my life has only been positive. Being freelance is great. I love owning all the responsibilities and being independent. Reading about it beforehand helped me tremendously. Learning all of these things along the way through has helped me discover new feelings and emotions, and has prepared me to overcome new and uncomfortable situations. I don't regret any of it!
I'd love to hear what you've learned as a freelancer. Don't hesitate to share!
Resources
Here's the (non-exhaustive and evolving) list of resources that I refer to regularly (some only available in French):
Books:
Work for money, Design for love, from David Arey
[French] Psychologie pour les créatifs / Survivre au travail, Frank Berzbach
[French] Profession graphiste indépendant, Julien Moya & Éric Delamarre
Blogs:
Letter Shoppe
The Nu School
Freelance Union
Invision
And.co
Podcast:
Being Boss
Overshare